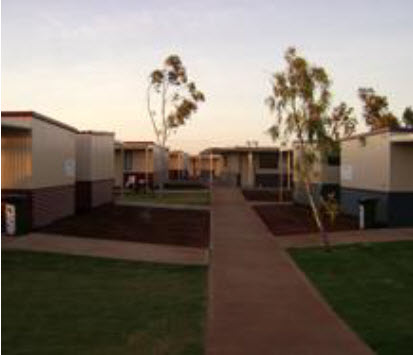 Permanent and Temporary Construction Camps
Location: Queensland, Northern Territory and Western Australia
Client: Various
Est Value: $5-$25 Million
Project Management and Coordination Urban Engineering and Design
SCG Urban through its Director Sean Sandford, have been involved in a number of construction camp facilities throughout Australia. Coordination with the clients to determine the location of the camp facilities along with life cycle costs is critical for a successful project.
Initially, a review of any potential planning and engineering service constraints would be undertaken. Service constraints and the practicalities associated with treatment and disposal of all site based stormwater, effluent, water and refuse would also be conducted as part of the concept design.
The determination of the facilities preferred configuration would be progressed to the design and documentation phase for construction of the works. Elements of the design typically include earthworks, positioning of building pads, access roads, stormwater drainage, sewerage and water supply. In many remote areas, the treatment of effluent and reuse of recycled water on site is not only considered commercially advantageous but is generally required to meet environmental constraints. Finally, the necessary telecommunications and power services required by the camp are coordinated with the relevant authorities.
Our project team works closely with the appointed contractor to ensure that the camp facilities are completed to the necessary standard and obtain all necessary approvals. The projects are then handed over to the client or management company for operations.