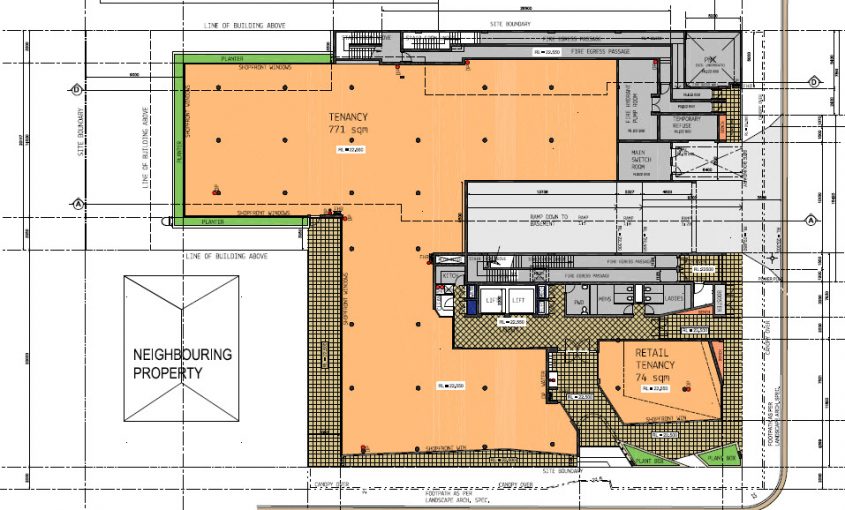 Thorn Street – Medical Centre
Location: Ipswich
Client: Treelight Developments
Est Value: $26mill
Engineering Design and Reporting
Engineering Design and Documentation for the proposed Medical Centre located in the Ipswich CBD.  The site is within the mapped flood precinct and as such careful consideration was given during the placement of the building to mitigate and impacts on the flood area as well as accommodating the onsite detention requirements.
Consultation with QUU over the water and sewerage requirements of the site has resulted in some minor upgrading and augmentation of the network to enable the development of the whole site to maximise the development foot print.
Access to the site both during construction and in the ultimate operational state was address with the primary access onto Thorn Street.  Working with the Architect internal movements and turning paths where considered for the carparking along with impacts on the Brisbane Road being a state controlled road.